Yesterday's historic Super Bowl win by the Patriots was an amazing example of grit and the can-do attitude that students need to take the state standardized tests. The Falcons were poised to win: With 17 minutes to go, they were leading 28 to 3; no team had ever come back from that far down to win; they had the game in the bag. What happened?
The Patriots had grit; the Falcons' confidence shook. The Falcons were highly capable, with great players who know how to play the game well; but they lacked the can-do, fail-forward grit that the Patriots had. It's a good time of year to reflect on this and make sure your students walk into standardized testing with great grit!
About that test! Please answer the following question:
Ciò che è due più tre?
The answer to "what is two plus three" is five. Chances are, you know that content, but you might have been thrown by the question being written in another language. If you know the romance languages, you might have worked somewhat to figure it out and arrived at the answer of five, but it took you more time than if it were written in your native language, assuming you don't speak Italian.
I believe many students know far more than their standardized test scores indicate, but the act of test-taking is not natural for most students. It is, therefore, important to spend some time before standardized testing helping students build familiarity and grit, so that what they know in their heads actually translates to the paper or computerized test situation. Here are some ideas:
1. Build test-taking familiarity. Throughout the year, provide students with tests similar to the format and test-taking conditions they will encounter on the state tests. I was once struggling with an Earth science course (I admit I didn't pay attention in class). I bought the state's practice book, took the first test, and scored a 20 percent. Without looking up the incorrect answers, I took all of the tests in the practice book. I then went on to take the actual test and scored in the high 80s. Familiarity with the test helped me greatly. In the Learner-Active, Technology-Infused Classroom, students are used to working collaboratively, talking, moving around, putting their names on a help board. None of this resembles the test-taking formality of standardized tests. Teachers must simulate test-taking conditions prior to state tests to ensure students are not overwhelmed by the situation so much that they can't put what's in their brains on the answer sheet.
2. Build a "can-do" attitude about strategic test-taking: looking for clues and insights to reading the questions and answering them; knowing where to place an emphasis. Use a superhero approach that fits for the age level, like _____ School's Mutant Ninja TestTakers. Imagine if students considered the characters and their strengths, and related that level of grit to test-taking success! Imagine if they went into the test with superhero powers on their mind.
3. Inspire your students with positivity! The worst thing you can do to a losing team is to tell them they're losers; that just demoralizes them. Coach Belichick didn't go into the locker room at halftime and tear down his team; he told them to "keep doing what we're doing;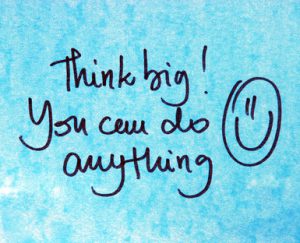 play like we know how to play and not to think about what happened." He inspired them to achieve the greatness he knew was inside them. Pump up your students to let the world know how much they know. You may have heard of the teacher who wrote inspirational #growthmindset messages on students' desks. On test day, some schools are known to have their teachers line up at the entrance and high-five students as they're walking in.
4. Get students learning from students! Students in Jessica Lutzke Heck's class at Chester W. Taylor Elementary School take their roles as peer experts very seriously. They must first be vetted by Jessica to ensure that they know the content well enough to teach it. (Create a vetting quiz of questions like those on standardized tests.) Then they must submit a lesson plan consisting of four items:
The example they will use to instruct the group in the skill and the points they will make
The example they will use for guided practice
The example they will use for independent practice
How they will assess their group's mastery of the skill
Identify key content and set up your students to teach one another through a week or two of small-group mini-lessons using a student sign-up process. Imagine just lots of small-group sessions run by students. Students learn well from one another, and they learn by teaching others. Ensure all students have the opportunity to conduct a small-group mini-lesson.
5. Prepare for greatness! Share with your students how great athletes prepare for competition: get a good night's sleep, eat a good (non-sugary) breakfast, and drink water (all good for the brain). Inspire them to be as great as they are. In preparation for the test, try this activity: First, cover your desks/tables with butcher paper on which to write. Then put students into groups of 3–4 and ask them to recall everything they've learned this year about the subject, discuss it as a group, and write it on the paper. Challenge them to see how much they can fill in within 15 minutes. Then ask one student at each table to stay while everyone else moves to new tables. Let the remaining student answer any questions about what is on the paper for the others, then have them all continue to add content. After three rounds, bring the group together and comment on your observations — how much they remembered, key insights they may have had — and talk about any content that was glaringly missing. Let students know that they know what's on the test: They just have to let it out!
Sometimes it's not a matter of students not knowing content; it's a matter of familiarity with the situation, and grit! OK, as the state tests approach, go change the world!