You found us! We are the place where your passion intersects with a purpose. Together, we love supporting others to grow in their professional practice. We love innovation and making an impact on the future!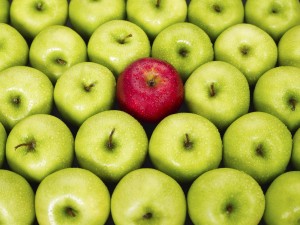 Thank you for your interest in joining our team! Any open positions are posted on our page on Indeed; inquiries can be directed to JoinTheTeam@idecorp.com.
Here's a little more about us:
Our people matter to us! IDE Corp. (named one of Inc. magazine's "Best Workplaces") team members are all in for providing client-focused, equitable, and transformational professional learning to educators in school districts.
Our clients matter to us! We partner with K–12 districts, schools, and teachers. Our clients are diverse, and so are we. The strength of our team comes from hiring the best people from a wide variety of backgrounds who care deeply about other people and about producing results in schools through endless possibilities and practical solutions.
Our "why" drives what we do! Our Learner-Active, Technology-Infused Classroom (LATIC) was developed by our company president, Dr. Nancy Sulla, over 20 years ago in her own classroom practice. Since then, IDE has made a difference one educator at a time to countless teachers, leaders, and students, with the goal of empowering students, teachers, and leaders.
Our work is a calling! Our team of Instructional Strategies Specialists works year-round, conducting workshops for educators across a range of instructional topics and partnering with educators to design student-driven learning environments through classroom coaching and professional learning.
We are typically in schools 3–4 days per week, year-round.
On other days, we design, collaborate, and learn in our virtual office.
We engage weekly in our own professional learning.
We passionately discuss a book each month.
We glean inspiration from Dr. Sulla and one another to build our internal capacity.
We work hard and we play hard.
Our team is awesome! IDE consultants are passionate about education, equity, and empowering students. We are creative problem-solvers, empathetic coaches, and innovative thinkers. We have a strong social justice mission. We are a learning organization and constantly examine our individual and shared practices to be effective in shifting paradigms. IDE consultants must be flexible, socially savvy, and positive!
This is work for people with big hearts and minds.
Does this sound like you? If so, read on for the minimum requirements to become a part of Team Awesome as an Instructional Strategies Specialist!
Our team members have all of these and more! If you don't yet meet ALL of these requirements, check back with us when you do. All potential team members must have:
a master's degree in education
full-time K–12 teaching certification
a minimum of 5 years of full-time, teacher-in-charge classroom experience in a public, private, or charter K–12 school; most have 10+ years
strong interpersonal skills
experience in student-driven learning
proficiency in educational technology
a desire to make a long-term commitment
a valid driver's license