IDE Corp. – Innovative Designs for Education
"In a high-stakes educational environment, you need more than teacher training; you need a consultative professional development provider. True instructional change comes from a shift in belief systems"
IDE provides transformative consulting and professional development services.  We work with schools, teachers and administrators, primarily at the K-12 grade levels.
Team IDE consultants possess strong pedagogical, communication, and interpersonal skills and, on average, 12 years experience in the field of education; they hold at least one Master's degree; and they are passionate about making a difference in the lives of others.
Our transformative consulting and professional development is provided in-person and on-site, or virtually, using on-line technologies. It is differentiated and technology-infused, modeling what we are presenting to teachers and administrators.
The Learner-Active, Technology-Infused Classroom ™, is our student-centered, problem-based model for learning based on 20 years of experience and best practices.
The IDEportal is our online resource to the Learner-Active, Technology-Infused Classroom. Subscribed schools and educators can access instructional resources that support standards-based classrooms and teacher-evaluation models.
---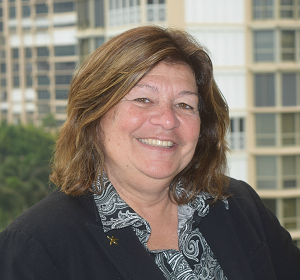 Dr. Nancy Sulla, president and founder of IDE Corp., is an author, national speaker, and thought leader in transforming learning environments to build student engagement, empowerment, and efficacy. As the creator of the Learner-Active, Technology-Infused Classroom™, Dr. Sulla leads her educational consulting firm in the pursuit of equity-focused instructional design, positioning students to change the world.
Designing student-driven classrooms is the subject of Nancy's first book, Students Taking Charge: Inside the Learner-Active, Technology-Infused Classroom. Her second book, It's Not What You Teach But How: 7 Insights for CCSS Success offers critical insights for achieving levels of standards-based learning focused on understanding and application.
In her latest book, Building Executive Function Skills: The Missing Link to Student Achievement she frames executive function skills as a requirement for mastering six increasingly complex life skills that should be the goal of any school: conscious control, engagement, collaboration, empowerment, efficacy, and leadership. Nancy is currently working on three updated versions of her first book: K-5, 6-12, and leadership.
---

Nancy's Twitter handle is @nsulla and she co-moderates the #LATICchat Twitter Chat on Thursdays at 8PM EST.

Nancy's videos are available on IDE Corp.'s Youtube channel at www.youtube.com/user/LATIClassroom/featured.
---
IDE Corp. is certified by The State of New Jersey as a Woman-Owned Business Enterprise (WBE).