With COVID cases on the rise, many schools are returning to remote instruction, at least through mid-January, as a "pause," as one district put it. Last spring was a very trying time, and not a lot went well, but it's important to realize that you have the opportunity to #DoSomethingDifferent and ROCK remote learning!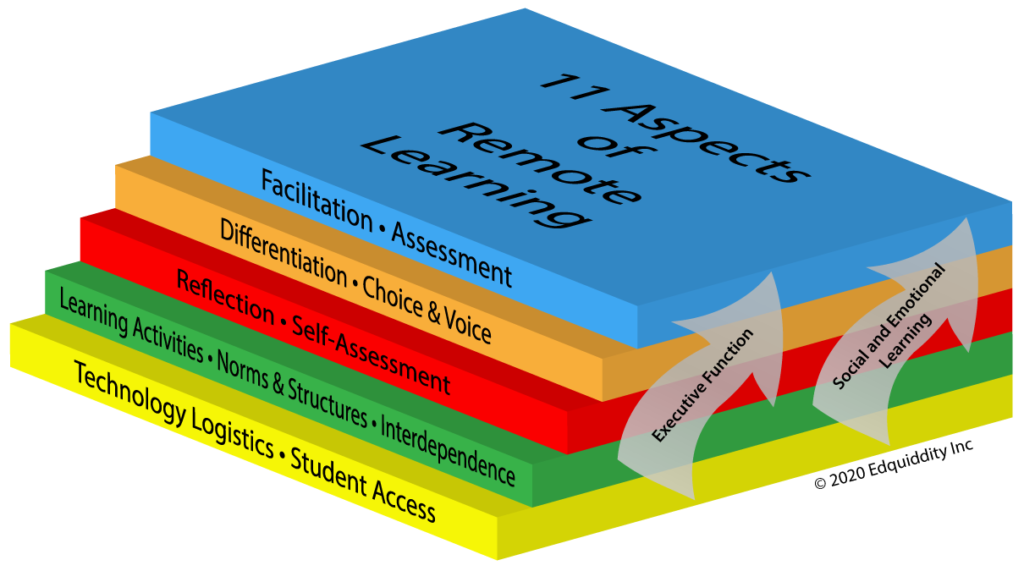 My white paper on hybrid learning models offers one way to teach, whether students are fully remote, fully in school, or a combination of both. It's all about embracing structures and strategies that work as well at home as they do in school.
My instructional framework described in my book series, Students Taking Charge, worked well in the spring for teachers and students who then shifted to remote learning. My new book, Re-Inventing the Classroom: Learning Anywhere, Anytime, will be released in the spring! In the meantime, we have plenty of resources to help you out.
Consider the 5-5-5-4 Approach to Instruction!
Think equity! Assess yourself!
Use the 5Ps of PBL to engage remote learners and anchor the learning.
Help parents manage a home-based learning environment!
It might be time to reread some of my earlier blog posts!
Check out our three free (and always will be) sites:
For PD options, visit www.idecorp.com.