The equity conversation needs to occur at all levels of education: from Federal to state to district to school to classroom. For the purpose of this blogpost, I'd like to look into the classroom. How do we ensure that all students have access to the opportunities and resources they need to succeed at high levels?

Students enter the classroom as a diverse set of learners, including differences in:
Cultural background;
Out-of-school experiences and, thus, frame of reference;
Executive function;
Cognitive ability;
Preferred learning styles;
Social and emotional learning skills;
Interests;
and more.
Designing equitable learning environments involves providing students with guidance, support, resources, and opportunities to excel, based on their unique personal composition. IDE Corp.'s instructional equity model includes the need to provide for differentiated learning opportunities and the strengthening of students' executive function skills (based on my book Building Executive Function: The Missing Link to Student Achievement.)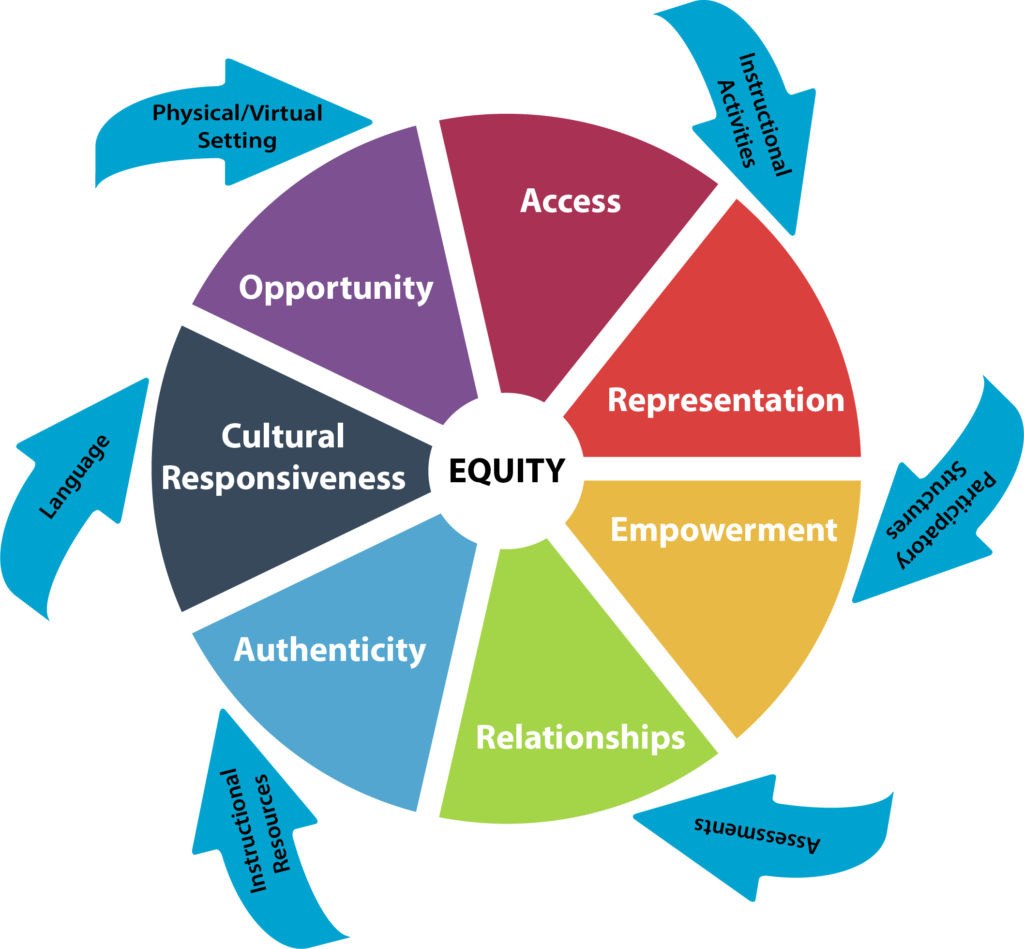 The happiest and most successful people possess something beyond high test scores, if they even have those, and that's "efficacy." Efficacy is the ability to tackle a problem or set a goal, put a plan in place, and implement it to success. Efficacious people are "make life happen" people who are focused, hopeful, resourceful, and creative, to name a few characteristics.

Ensuring equity for all should include efficacy for all … we owe it to our students to provide them with an education that ensures they live their lives as efficacious human beings through the design of equitable learning environments.

Toward this end, in addition to differentiation and executive function, IDE Corp.'s instructional equity model includes teaching through problem-based learning, and more specifically, engaging students in solving equity-focused problems that exist in their own schools, communities, and beyond. (See a sample problem-based task on MyQPortal.) Classrooms, such as the Learner-Active, Technology-Infused Classroom, that engage students in problem-based learning, offer differentiated opportunities to learn through student choice and voice, and work to build executive function produce high levels of social and emotional learning skills and ultimately results in student efficacy. They move students from engagement to empowerment to efficacy through the "I Want, I Can, I Do" approach.

We cannot address equity without pursuing efficacy for all!
For Virtual Learning Communities (VLCs) on Designing Equitable Learning Environments and related topics, visit EdQuiddity — "Education for Your Whatness."


For keynotes and in-person consulting, visit IDE Corp.