The Learner-Active, Technology-Infused Classroom (LATIC) is a social learning environment that builds student responsibility for learning. It is a veritable playground for promoting social and emotional learning (SEL).

What does a typical moment look like in such a student-driven learning environment? Students:
Are excited to tackle developing a solution to a real-world problem as part of a collaborative team ("home group").
Review rubrics to determine what they already know and what they need to learn, and then set learning goals.
Reference activity lists with differentiated learning opportunities and choose how they will learn.
Create schedules for their day or week as to how they will use their time: individually, with a partner, and with a group.
Keep track of time and move from one activity to another based on the schedules they created.
Utilize the teacher, peers, and outside experts as resources in the learning process.
Offer guidance and support to their colleagues in their mutual quest for learning.
Self-assess using a "Great Student Rubric" for how to engage in a social, collaborative learning environment.
Now take a moment to map those to the five key competencies of social and emotional learning (SEL) as defined by casel.org: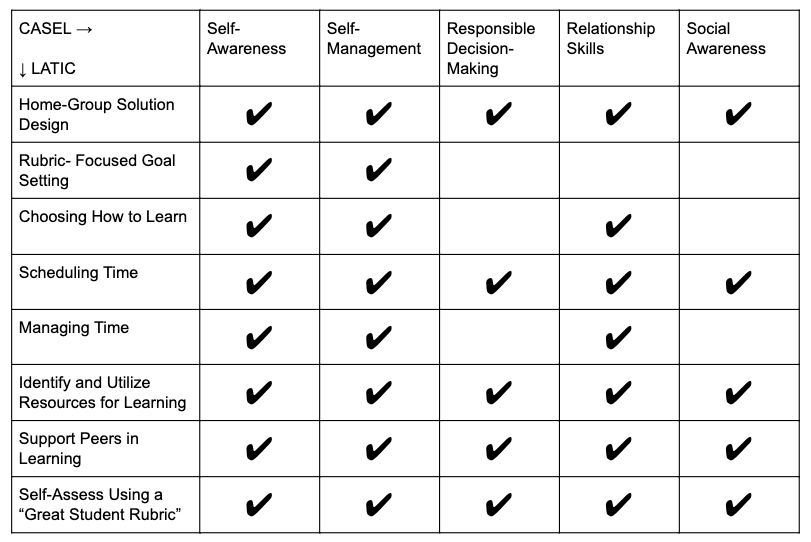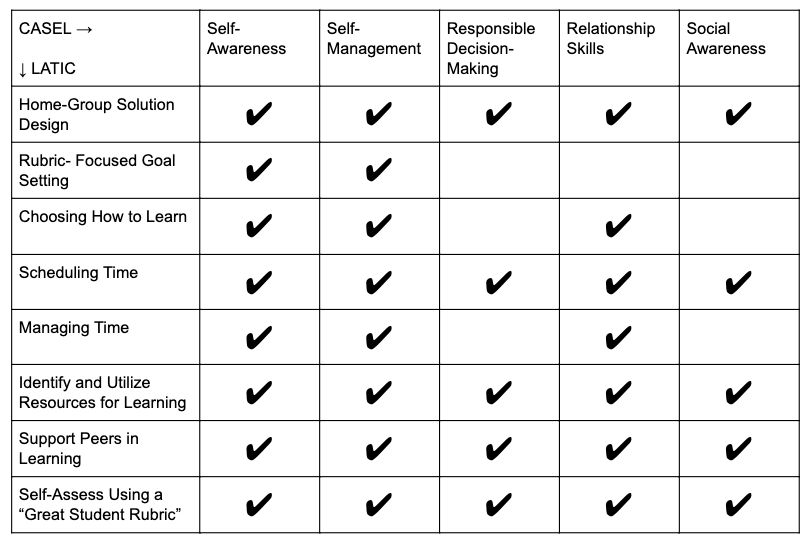 When teachers increase student responsibility for learning; student engagement in collaborative, real-world problem solving; and student voice and choice in the classroom, they design learning environments that require students to increase their skills in self-awareness, self-management, responsible decision-making, working relationships, and social awareness. In building these critical skills, they are preparing students for life in and out of school across their lives.