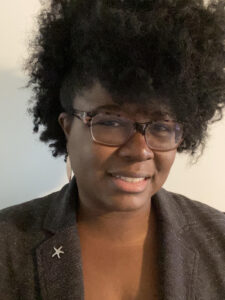 I'm pleased to share this perspective on Black History Month written by guest blogger Shané Beauford, Director of Educational Equity at IDE Corp.
For some reason, celebrating Black History Month (#BHM) this year is hitting me a little different. SO much happened in 2020, specifically related to racial inequities in the United States. Black lives and voices are being elevated and heard. That is important to the American narrative.
Typically, during the celebration of Black History, we tend to lean on the common figures in history. You know who I'm talking about . . . Dr. Martin Luther King Jr., Rosa Parks, Harriet Tubman, George Washington Carver, Barack Obama, etc. Now, don't misinterpret what I'm stating here as I appreciate each of those Black voices and the mark they left on history. But this year, something different is indicated; in fact, something different is necessary. There has to be more.
Black History did not begin with slavery and it did not end with Barack Obama becoming president. The crux of Black History was not in the 1950s and 1960s during the civil rights movement. At its core, Black History Month is a celebration of Black voices and experiences that have been erased from the historical landscape. It is about the recognition and representation of Black people across all industries, sports, books, media, and more that are often underrepresented in our mainstream narrative.
In fact, Black History is still being made!
Vice President Kamala Harris — first Black and Indian woman to hold this position (2021)
Amanda Gorman — first national youth poet laureate (2017)
Jennifer King — first Black woman NFL coach (2021)
Noah Harris — first Black student to be elected student body president at Harvard (2020)
Black Lives Matter — nominated for Nobel Peace Prize (2021)
This is just to name a few!
Want to be more intentional about your celebration of Black History in your classroom?
Change the narrative from what the White perspective of Black History is by embracing the stories, experiences, and cultures of the Black people you know and of the Black students in your classrooms. Share with them the rich story of Black folks before slavery, where they owned land and had entire communities. Share with them the stories of change-makers before, during, and after the civil rights movement. Share with them the history that is STILL being made every day. Share the positive images and voices of the Black community.
How will you elevate Black voices, stories, and representation in your classroom? How will you do something different this year?
Check out the conversation around this topic from the January 28th show "Make Black History Count" on Learning Unwrapped!