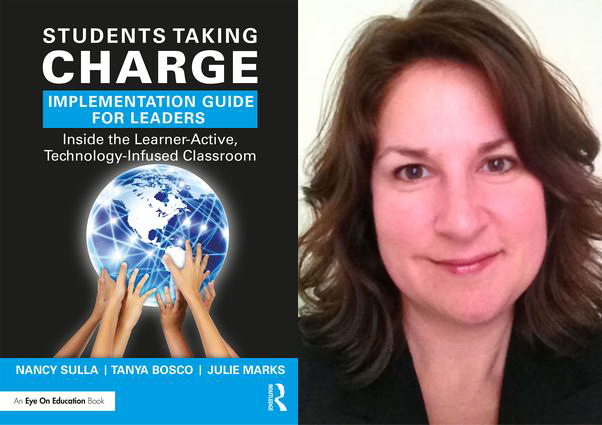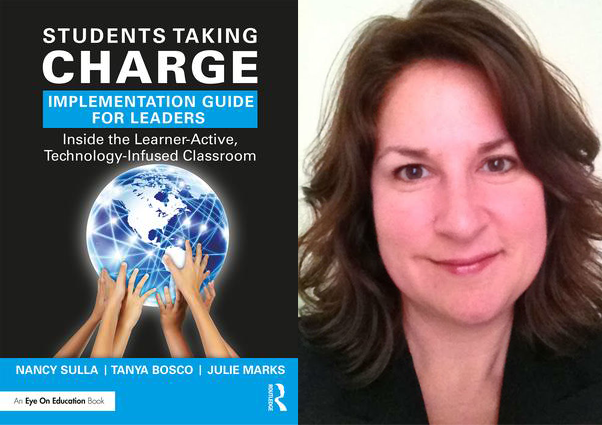 Tanya Bosco will be presenting with Kara Smucker, Principal of Quail Hollow Elementary School in Pasco County, Florida. They will present "Beyond Blended: Making the Shift From Compliance to Engagement" on Thursday, January 16, 2020, from 1:00 PM to 1:40 PM.
Tanya will also be signing copies of "Students Taking Charge Implementation Guide for Leaders", which she co-authored with Dr. Nancy Sulla and Julie Marks. The book signing will take place on January 16, 2020, from 3:15 to 3:45 PM.
The session will detail how using technology as a key instructional delivery system in ways that allow for personalized learning means that students must be empowered to take charge of their own learning. Ensuring that students move beyond compliance to owning their learning requires a higher level of engagement than what typically exists. Participants will learn how one elementary school is empowering teachers and students by engaging in content and standards through real-world problems to build literacy and numeracy. They will engage with the principal to hear how teachers have shifted their roles to assessing student learning and collaborating with individual students to align their learning paths to their needs, asking higher-order questions to probe thinking, and being an overall "co-pilot" for each student.
Tanya Bosco is the Executive Vice President of IDE Corp., a transformational professional development provider. A former HS and MS English and public-speaking teacher, Tanya has been facilitating professional learning for educators with IDE Corp. for 16 years. Tanya has earned both an MAT and an MBA and works with districts and schools to reimagine and redesign organizational, curricular, cultural, and pedagogical structures. She is a co-author of Students Taking Charge: Implementation Guide for Leaders and co-moderator of #LATICchat, connecting educators in the pursuit of designing student-driven classrooms. Tanya is passionate about changing students' lives through meaningful learning and empowering educators with the ability to create classrooms that do that.
Founded by Dr. Nancy Sulla, IDE Corp. offers a comprehensive instructional model that is the synthesis of the best research available on student achievement. IDE consultants work with school districts around the country to help them shift paradigms and design new approaches to instruction. IDE Corp. has been providing instructional and organizational consulting to schools since 1987.
For 40 years, the Future of Education Technology® Conference has gathered the most dynamic and creative education professionals from around the world for an intensive, highly collaborative exploration of new technologies, best practices and pressing issues. Its impact has been felt by thousands of districts, schools, educators — and ultimately, students. FETC is in Miami, FL, January 14–17, 2020.