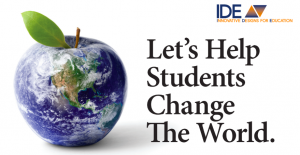 Happy 30th LATIC anniversary to me! I've been working with teachers and administrators to design Learner-Active, Technology-Infused Classrooms promoting student engagement, empowerment, and efficacy for 30 years now. While my thinking on various structures and strategies and our approach to professional development has evolved over the years, something that has remained constant has been the transformational process teachers move through as they shift their paradigms for teaching and learning.
Much professional development in schools focuses on what I call transactions: how to write a rubric, how to offer a great ELA lesson, how to promote executive function, etc. All of these transactions can fit nicely into the teacher's current paradigms for the teaching-learning connection. In LATIC, the goal (and need) is to shift teachers' thinking: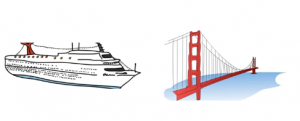 From being a ferry moving students through interesting activities to being a bridge-builder who creates a highly structured learning environment, which empowers students to take charge of their own learning.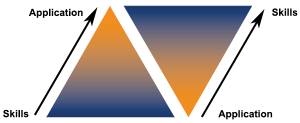 From teaching content based on the date to creating the context through which students will have a "felt need" to learn content, thus increasing engagement and retention.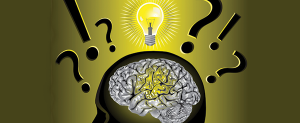 From conducting whole-class lessons in skills, which cannot effectively differentiate instruction for all, to using whole-class lessons to "trigger awareness" (Caleb Gattegno) of what students need to learn and then providing differentiated opportunities to learn.
These are just three of the mindset changes of a LATIC teacher. The results are overwhelmingly wonderful when teachers run LATIC with fidelity — all of the pieces working together in an interconnected system. Students report loving school, engagement increases, attendance increases, behavior issues decline, and test scores increase. (Note: This does not happen when you do not run LATIC as a complete system.)
The Transformation Process
We provide teachers with 8 days of training each year for 3 years in a row followed by 4 days of "Lab Classroom" training in their fourth year. Teachers experience firsthand what it's like to be a learner in a learner-driven classroom through our modeling in the workshop. During the first year, teachers compliantly (thank you, teachers) implement the structures and strategies that we share. On their own and through our coaching, as they see the fruits of their labor, they begin to make connections and have "aha" experiences. Year one is all about "the stuff" of LATIC.
In year two, we focus on diving more deeply into the stuff to ensure teachers understand "the why" of each structure and strategy. They revise the Authentic Learning Units they created and complete a full year of units so that students are always learning through an authentic, problem-based complex. Throughout the year, again, independently and through our coaching, teachers strengthen their implementation of the various LATIC classroom components and deepen their understanding of the paradigm shifts. Their actions become more deliberate and purposeful.
In year three, we focus more deeply on a systems approach to LATIC and the critical nature of the interrelationships among structures and strategies. Throughout the year, again, independently and through our coaching, teachers strengthen the connection among the various LATIC classroom components and deepen their understanding of the paradigm shifts.
In the fourth year, we offer teachers "Lab Classroom" training, which means they commit to running LATIC with fidelity and opening their classroom to other teachers in the school or district as a professional development opportunity (thus working to increase local capacity to train and coach teachers in LATIC). In the process, teachers self-assess every aspect of LATIC and develop personalized goals for honing their skills.
Time and again, I see the "light bulbs" that go off in year four, where teachers make major paradigm shifts in their thinking. For some teachers who may not want to open their classrooms to others, we recommend instead a "Deep Dive" training where they focus wholly on their own practice rather than sharing that practice with others. Beyond year four, we recommend that some of these teachers become "Teacher Leaders" and partner with us to offer training and coaching to subsequent cohorts of teachers.
You can see the insights deepen as teachers in the first fully LATIC school in Florida (Chester W. Taylor Elementary School in Pasco County) progressed through the work:
Becoming a Learner-Active, Technology-Infused School
Commitment to a process of re-imagining what it means to be "educated" — that's the key for schools and districts pursuing #LATIC.
IDE Corp. specializes in partnering with educators as they move through a transformational process of rethinking school for today's students.