I recently heard a comment that children make up 30% of the world and 100% of our future. I love that! How can we position students to change the world while ensuring we are giving them the foundational skills detailed in the standards? The key is in the "flipped triangle:"


While it may seem like you should teach the standards first and then let students apply them (triangle on the left), that approach leaves students with no "felt need" to learn during the instructional phase and lessens the likelihood of long-term retention. This approach to facilitating learning fosters compliance over engagement.
Instead (triangle on the right), start with real-world problems! Give students a reason to learn by presenting them with a challenge: addressing some real-world situation (e.g., ways to ensure clean water for all) or challenge (e.g., writing an original poem to publish). Someone who is engaged is "one who is fully absorbed by and enthusiastic about their work" (Wikipedia), and that's what all schools should want for students.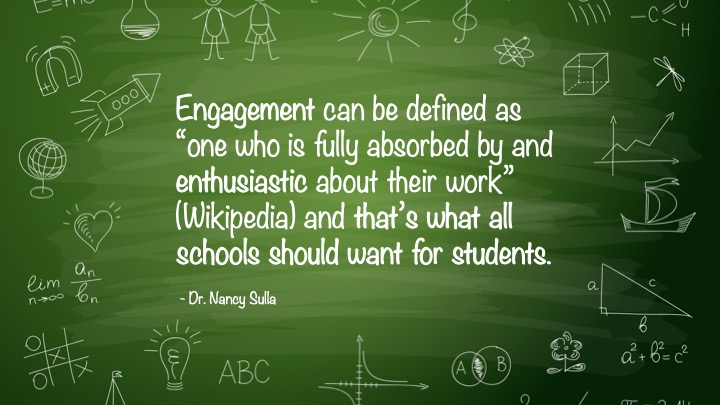 As just one example, recent news reports share the excitement that a prototype designed to clean up ocean plastics is now working! Years ago, we developed a problem-based learning unit on this very topic! "Shrink the World's Largest Landfill" is still a relevant challenge today for secondary students. We also have the "Plastic Ocean" challenge for elementary students on the same topic. (Just click through to the free content for access; download the files on the right.) Note from the rubric the number of standards that are addressed in each of these units.
Once students are engaged, teachers can offer myriad opportunities to learn. (See the books Students Taking Charge for K–5, 6–12, and leaders.) Engaged students who have a felt need for content will learn it and retain it; and that's what school should be about! 

---
If you are not a subscriber already, browse the "demo" content of our instructional planning resource, MyQPortal. If you are a subscriber, but forgot your login information, reach out for solutions@edquiddity.com. 

If you're looking for an online workshop where participants connect with consultants and other educators while designing materials to use immediately in their schools . . . we have workshops on both designing PBL units and implementing them. Check out our Virtual Learning Communities' schedule!