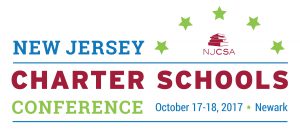 IDE Corp. is proud to announce they will be exhibiting at the New Jersey Charter Schools Conference 2017 in Newark, New Jersey. The New Jersey Charter Schools Association (NJCSA) describes the Annual Conference as "an important forum for the charter community to gather and exchange ideas, best practices, and new information with colleagues, policymakers, and stakeholders" and "is our culminating event that provides professional development and networking opportunities to the entire charter school community."
Come visit IDE at booth H18!
Visit the conference website.
Founded by Dr. Nancy Sulla, IDE Corp. offers a comprehensive instructional model that is the synthesis of the best research available on student achievement. IDE consultants work with school districts around the country to help them shift paradigms and design new approaches to instruction. IDE Corp. has been providing instructional and organizational consulting to schools since 1987.