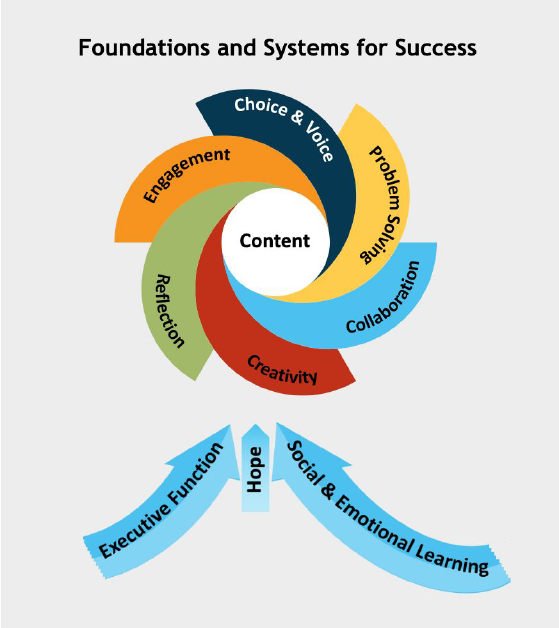 IDE Corp. is proud to announce two new professional development offerings. The two new programs are designed to provide teachers and administrators in K–12 schools with the mindsets, structures, and strategies to best position students to learn, retain that learning, and meet with success in school and life!
Foundations for Success will help educators build in students the foundational skills of executive function, the foundational competencies of social and emotional learning, and hope! Educators will learn how to build these in students from the day they walk through the classroom door and how to help parents partner with them in the process. IDE Corp. offers a one-day, three-day, or five-day workshop on this important topic.
Systems for Success demonstrates that learning is about more than content lessons and resources once students have the foundational skills for success. Educators will learn how to build the six key components of a classroom system that, together, position students for greater academic success. The six key components are Engagement, Choice and Voice, Problem Solving, Collaboration, Creativity, and Reflection. IDE Corp. offers a three-day, five-day, or eight-day workshop on this important topic.
Founded by Dr. Nancy Sulla, IDE Corp. offers a comprehensive instructional model that is the synthesis of the best research available on student achievement. IDE consultants work with school districts around the country to help them shift paradigms and design new approaches to instruction. IDE Corp. has been providing instructional and organizational consulting to schools since 1987.