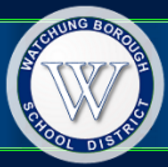 An April 5, 2017, article in the Echoes~Sentinel newspaper describes how with the "Learner-Active, Technology-Infused Classroom program in Watchung Schools, more and more teachers are preparing their instruction in modern and more personalized ways".
Watchung, New Jersey, Valley View School Principal Mary Nunn said, "this comprehensive instructional model applies systems theory to classroom instruction to address the new standards, assessments, and teacher evaluation rubrics. The classroom melds best practices into one cohesive, problem-based, learning environment."
The article continues with Nunn explaining how "teachers have found an increased level of student engagement, more peer-to-peer teaching, a stronger sense of individual needs and skills, and less dependence on teachers."
Read the full article here: http://www.newjerseyhills.com/echoes-sentinel/news/students-take-charge-in-watchung-schools/article_99e1019c-4df7-5e72-b3c5-17d76235b2e0.html
Learn more about the Learner-Active, Technology-Infused Classroom.
Founded by Dr. Nancy Sulla, IDE Corp. offers a comprehensive instructional model that is the synthesis of the best research available on student achievement. IDE consultants work with school districts around the country to help them shift paradigms and design new approaches to instruction.  IDE Corp. has been providing instructional and organizational consulting to schools since 1987.