The Totowa Public Schools of Totowa, NJ, has created and released a video showing teachers embracing and thriving using the LATIC model during the COVID-19 pandemic. Patricia Capitelli, Totowa Superintendent of Schools, describes IDE Corp. as a "leader in designing remote and hybrid learning environments" and explains how IDE worked with Totowa "to create Learner-Active, Technology-Infused Classrooms in an effort to position ourselves [Totowa Schools] for success in the hybrid learning environment."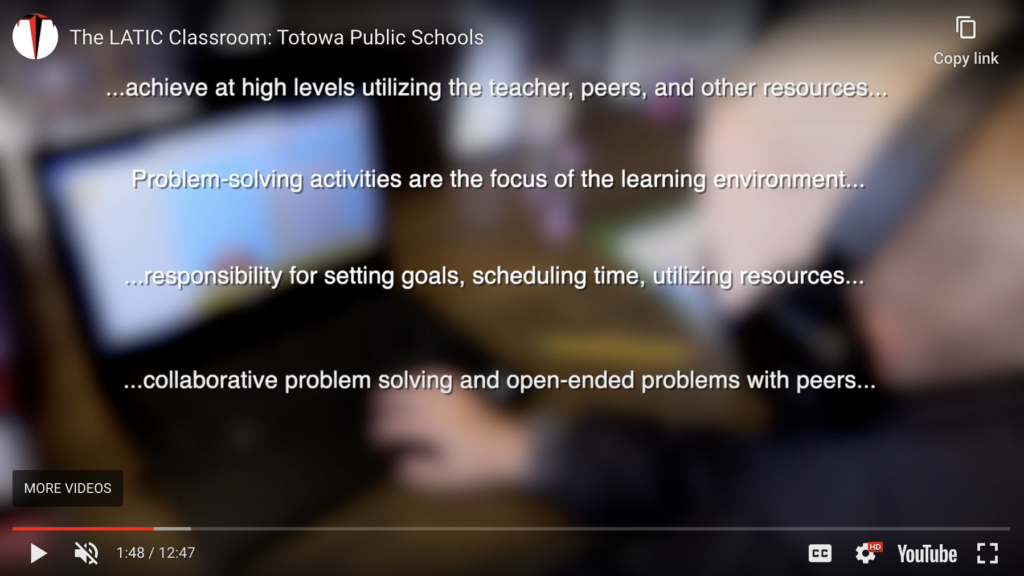 The video continues by visiting remote/hybrid LATI Classrooms in Totowa and hearing success stories from students and teachers. "This is the third school year of LATIC. The district will continue to implement and expand our initiative which supports students working independently while teachers facilitate learning ensuring maximum student growth in all subject areas," concludes Superintendent Capitelli.
Founded by Dr. Nancy Sulla, IDE Corp. offers a comprehensive instructional model that is the synthesis of the best research available on student achievement. IDE consultants work with school districts around the country to help them shift paradigms and design new approaches to instruction. IDE Corp. has been providing instructional and organizational consulting to schools since 1987.