IDE Corp. is proud to be exhibiting at the ASCD Annual Conference and Exhibit Show this year in Atlanta, Georgia from April 2-4.
We are also happy to announce that Dr. Nancy Sulla, the founder and president of IDE Corp, and the author of Students Taking Charge and It's Not What You Teach But How, will be be signing copies of her two books on Sunday April, 3rd from 11:00 – 11:30 AM at Routledge Publishing in booth 1322.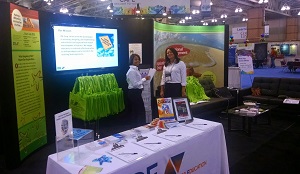 Visit our page in the ASCD 2016 Planner and please stop by booth 500 just to the left of the front entrance and chat with Dr. Nancy Sulla and the rest of the team.  Be sure to pick up one of our distinctive lime green bags, while they are still available!