Sharing insights and inspiration about student-driven learning.
Join us every Thursday at 8:00pm(ET) for our #LATICchat TwitterChat!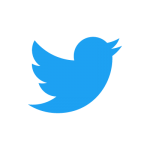 TwitterChats are a fun and engaging way to discuss ideas on Twitter in real time.  IDE hosts the weekly #LATICchat Twitterchat where teachers and administrators from around the world gather with Dr. Nancy Sulla and the IDE Team to discuss student-driven learning and the Learner-Active, Technology-Infused Classroom. Just add the #LATICchat hashtag to your Twitter post to join the conversation.
---
Upcoming Topics
3/29 – The Power of Games in the Classroom (Even in High School)
4/5 – Academic Rigor and How Do I Achieve It?
4/12 – The Flipped-Power Classroom
4/19 – Reducing Cognitive Load
4/26 – End-of-Year Problem-Finder Challenge
---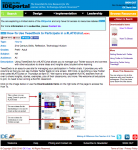 How Do I Join #LATICchat?
We like to use the TweetDeck tool for TwitterChats. Visit our How To Use TweetDeck to Participate in a #LATICchat resource on the IDEportal.
---
Follow Us on Twitter!
@idecorp – IDE Corp.
@nsulla – Dr. Nancy Sulla, President
@Tanya_IDE – Tanya Bosco, Executive VP
@carrilyn82 – Carrie Gentner, Education Solutions Specialist