Some points I'd like to make:
– Students are constantly learning … just not necessarily what you want them to learn.
– Reality TV points to the power of the "real world" to engage youth today.
– A real-world pandemic burst into our lives, causing us to focus on the here and now.
– The Internet brings the real world to the forefront instantaneously.
– Real-world scenarios intrigue students.
– Tackling real-world problems engages students.
– Schools are trying to figure out how to accelerate learning to make up for unfinished learning in the past two years.
– Students don't care about a hypotenuse … until they need it to design a skateboarding park.
– Schools are trying to figure out how to increase students' mental health and social and emotional growth.
– Kids sitting and listening to teachers are largely invisible … and know it.
– Kids engaged with one another, discussing real-world challenges, being facilitated by a teacher one-on-one and in small groups are seen and heard … and know it.
– Equity requires authenticity: authenticity in voice, affirmation, experience, and expression.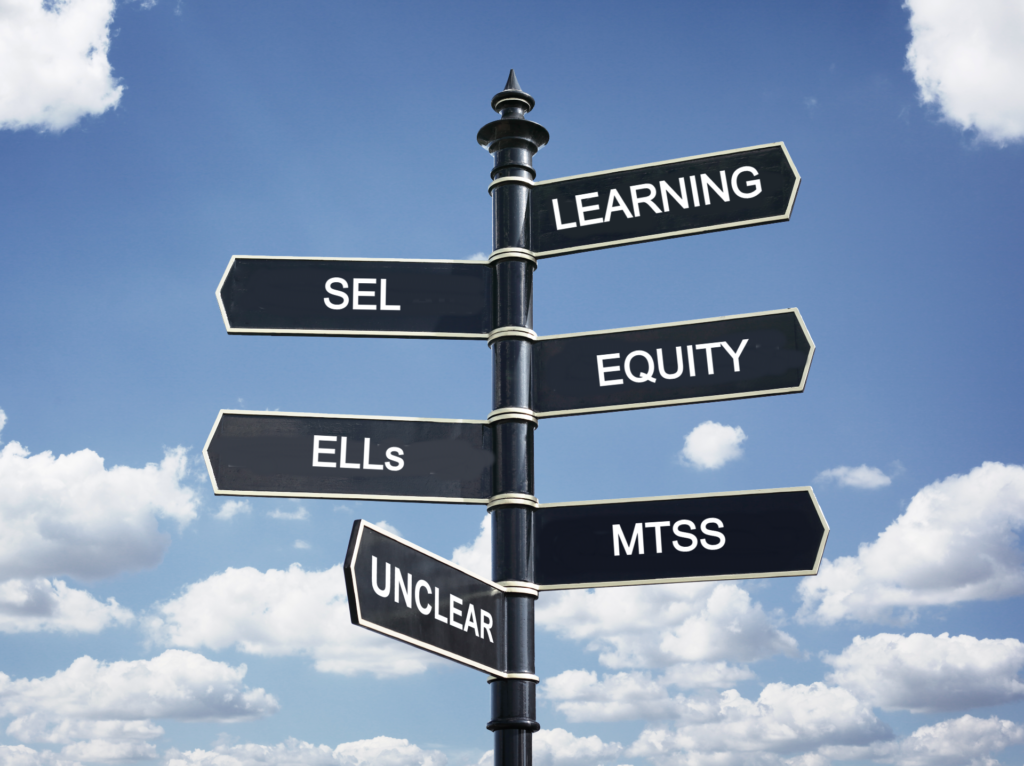 I could go on but suffice to say that everything schools are striving for can be accomplished through authentic curricula that engages and empowers students toward efficacy — that ability to tackle any problem or challenge with success!
What It Looks Like:
1 – A collection of PBL tasks across the year that are presented to students at the start of a unit of study to engage students and drive their learning. In the elementary world, two PBL tasks at a time can usually encompass all of the desired skills and concepts to be learned; tasks should cover 3-5 weeks of study. In the secondary world, design one PBL task per content area and, preferably, fewer tasks that present interdisciplinary challenges; tasks should cover 5 weeks of study.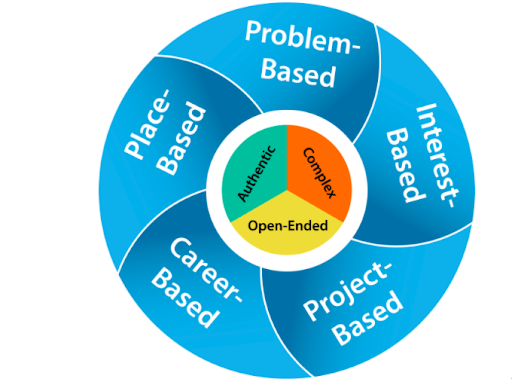 2 – Each task has an analytic rubric that essentially outlines the curricular content in the target column (we call that the Practitioner column). Columns to the left build toward those goals; a column to the right takes the learning to a deeper level.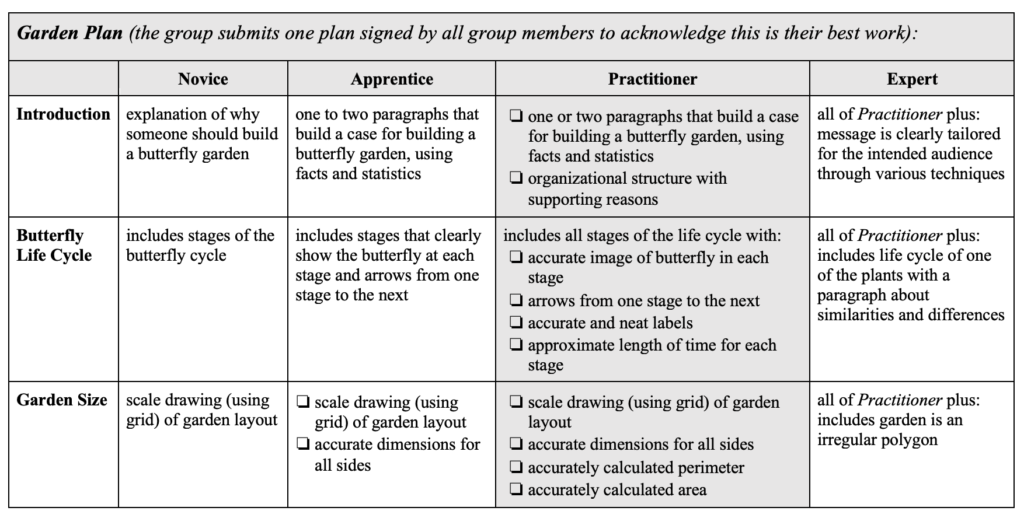 3 – Each rubric then has a collection of differentiated activity lists that present the student with choices as to how to learn. This includes different modalities (text, video, learning centers, small-group lessons with the teacher, etc.) and allows for different cognitive levels (key to learning acceleration and individualized instruction).
4 – A content facilitation grid allows the teacher to easily see the curricular concepts and skills to be addressed while engaging in formative assessment throughout the unit.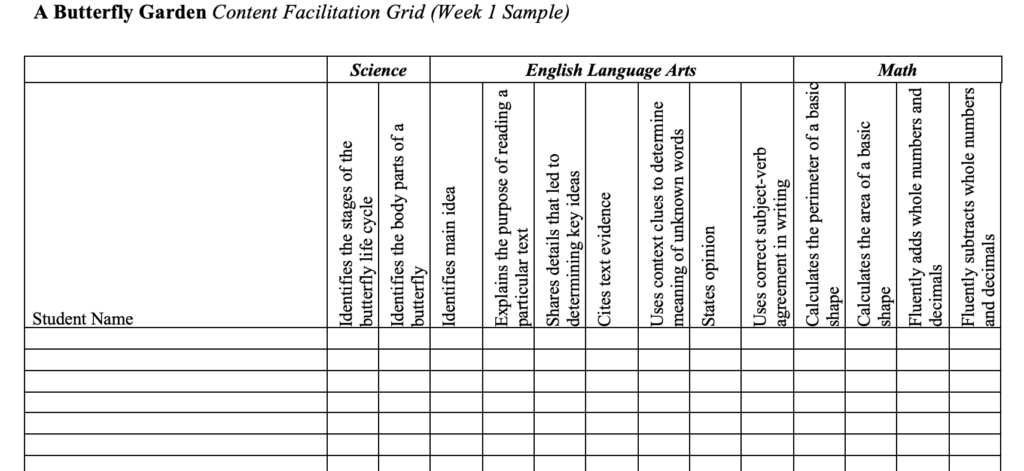 5 – Given that learning activities may take place, at times, in groups, and the teacher is constantly facilitating students toward success, an individually-addressed transfer task serves as a culminating assessment of a student's ability to transfer learning to new situations, which is a strong indicator of understanding over memorization.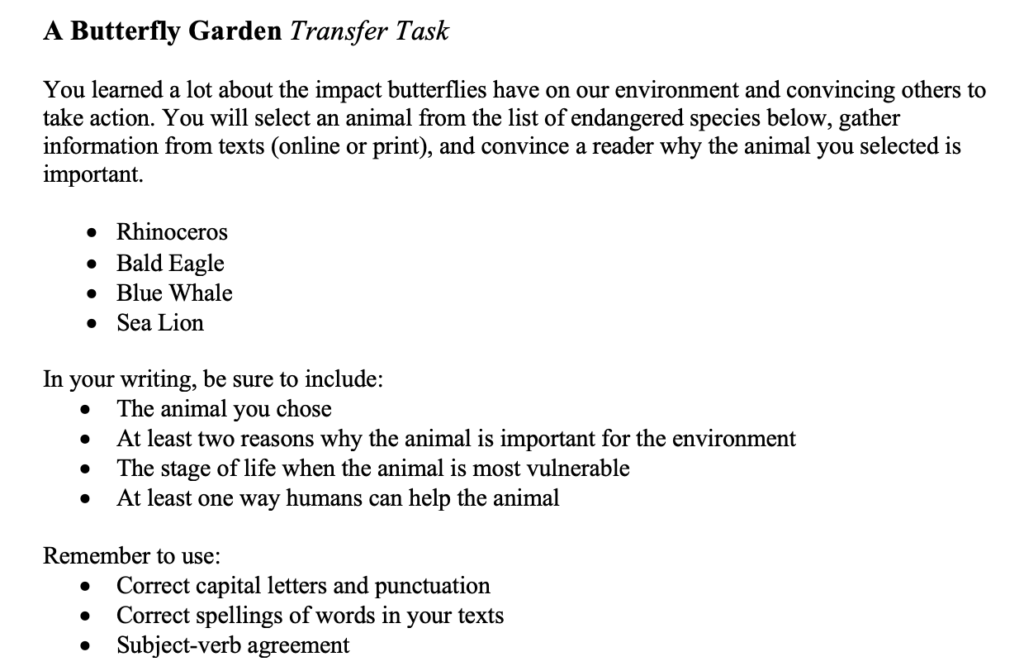 6 – Beyond that, we recommend a collection of structures and strategies for empowering students to take responsibility for their own learning, but that's #LATIC! An authentic curriculum doesn't require LATIC implementation.
Best Way to Design Authentic Curricula?
– Allow those teachers who want to dive into design to do so, but … engage all teachers and, better yet, students in brainstorming ideas and interests … and seek all teachers' feedback regularly so that they have some ownership over the final product
– Let the standards drive the collection of skills and concepts to be covered
– Focus more on the engagement (PBL) and the empowerment (choice and voice over how, when, where, and with whom to learn)
– Infuse executive function and SEL into the instructional activities (and later, classroom environment)
Ways We Can Help!
Resources and Training
Self-paced Professional Learning Experiences in PBL, executive function and SEL, differentiated activity lists, and more … Check out learn.edquiddity.com and enroll your curriculum developers and, better yet, your entire instructional and supervisory staff!
Virtual Learning Communities throughout the summer and school year: still online engagement but facilitated by a consultant … Check out edquiddity.com/VLC!
An Instructional Planning Database that houses hundreds of problem-based tasks to download and "tweak" to fit your curricular goals … Visit MyQPortal (www.myqportal.com) and click on demo mode!
On-Site or Remote Professional Learning for your curriculum writers … Let us provide them with an overview and steps for designing authentic curricula!
Professional Learning Providers to work alongside your curriculum writers. Let us support their curriculum design journey!
Authentic Curricula Design by us, for you, gathering ideas and feedback from your teachers … Have us design standards-aligned, customized, innovative curricula for you!
Contact Nicole (Nik) at solutions@idecorp.com