Today's technology expands opportunities for learning anywhere, anytime, from anyone.
Schools have many reasons for offering virtual venues for learning:
Enhancing students' interaction in class by including students from other geographic locations
Offering courses that would otherwise be cost prohibitive were it not for the addition of students from remote locations
Offering low-enrollment classes across multiple schools in a district or region using one teacher
Generating revenue by offering courses to students outside the district or school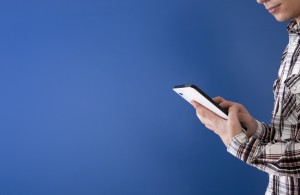 Using technology merely to replicate a lecture-style dissemination of information falls short of taking advantage of the opportunities afforded by technology to have students engage in student-centered learning.
L'Étranger Américain à Paris is a sample Google site that might be used as a French IV virtual classroom or a hybrid model in which some students are physically in class while others are geographically remote. Note that the problem, rubric, and activity list are structures of IDE Corp.'s Learner-Active, Technology-Infused Classroom.
Consider . . .
Resources for You . . .