Teachers should be the architects and facilitators of complex learning environments that provide all students with access to a rich and academically-rigorous curriculum.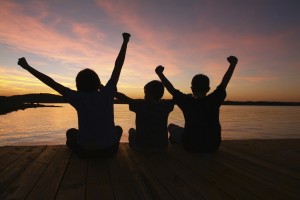 Learning matters! Whether we help design physical or virtual learning environments for K-12 schools, colleges, or universities, IDE Corp. focuses on maximizing learning potential and results in a globally-connected, technologically-empowered society.
David Sousa (author of How the Brain Learns) — tells us that information moves into the brain's long-term memory when it makes sense and has meaning. Mihaly Csikszentmihalyi (author of Flow: The Psychology of Optimal Living) — tells us that learning takes place when we are in flow, that is, when the tasks we are asked to perform are just above our ability level. We believe that presenting students with authentic, open-ended, higher-order problems up front drives instruction and creates a sense of meaning and flow.
We have developed a comprehensive classroom model, the Learner-Active, Technology-Infused Classroom™ that is the embodiment of 21st century skill development, emphasizing high academic achievement. Our work is informed by the research and work of many theorists, which we synthesize into one, systems-based learning environment. Our approach is an effective solution to achieving the Common Core State Standards.
This model for instruction can be found in the best-selling book by IDE President and Founder Dr. Nancy Sulla, Students Taking Charge: Inside the Learner-Active, Technology-Infused Classroom and her newly-released second book, It's Not What You Teach But How: 7 Insights to Making the CCSS Work for You.
The Learner-Active, Technology-Infused Classroom puts students at the center of the learning environment, moves teachers from the front of the room to sitting alongside students, and addresses three key goals:
student engagement (grappling with content)
student responsibility for learning
academic rigor