IDE Corp. has been providing instructional and organizational consulting services to schools since 1987.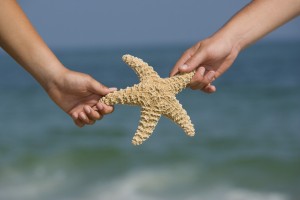 We are among the very few professional development providers that offer a comprehensive instructional model that is the synthesis of the best research available on student achievement.
IDE Corp. President and Founder Dr. Nancy Sulla is known nationally for her work in designing Learner-Active, Technology-Infused Classrooms™. She is a video professor for Canter Productions' Distance Learning Master's in Teaching program; her work is featured in three videos by the Video Journal of Education (now PD360) on The Technology-Infused Classroom; her published articles seek to inspire educators to take the next step; and she is a frequently-invited speaker at national and local conferences.
At ASCD 2010, Dr. Sulla presented on the topic of "Leading Schools through a Global Transition: Invoking Your Inner Wizard." In the spring of 2011, Eye on Education published Students Taking Charge: Inside the Learner-Active, Technology-Infused Classrooms by Dr. Nancy Sulla. In early in 2012, Dr. Sulla teamed up with Dr. Loretta Bellina, Superintendent of Cresskill School District (NJ), to present Paradigm Shifts Made Possible With Technology.
Team IDE works with school districts around the country to help them shift paradigms and design new approaches to instruction. When the Partnership for 21st Century Skills (P21) unveiled its framework for 21st century learning, we immediately recognized the alignment of IDE Corp.'s instructional model, The Learner-Active, Technology-Infused Classroom, offering the solution for meeting the needs of today's students. The implementation of our model is equally effective in achieving the Common Core State Standards.
Media Kit
About Dr. Nancy Sulla Official IDE Corp. Bio (PDF)
 
New Jersey Office IDE Corp. — Innovative Designs for Education
545 Island Road
Suite 3A
Ramsey, NJ 07446
201.934.5005
Florida Office IDE Corp. — Innovative Designs for Education
649 Fifth Avenue South
Naples, FL 34102
239.719.0750