We live in a global society, where technology provides us with access to information, real-time data, and other people instantaneously.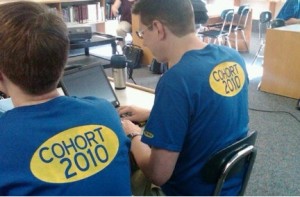 It's a world where problems can be solved by drawing on the wealth of knowledge available around the world; and it's a world where new problems to solve are emerging every day. The YouTube video "Shift Happens" points out that: "We are currently preparing students for jobs that don't yet exist, using technologies that haven't been invented, in order to solve problems we don't even know are problems yet."
Instruction can no longer be a collection of techniques, a plan for a text, a set of last year's lessons plans. It must emerge from a continual design process. What are the end goals? Who are our students?  How will we get them there?
IDE Corp. consultants engage teachers in instructional design through workshops, ongoing coaching, and curriculum development.